Add Tailwind CSS to WordPress with the Draft plugin.
Quickly build WordPress sites using Tailwind CSS, without leaving WordPress.
"How it should be done"
What you have done makes the whole enterprise of using the block editor "Safer" and in this context third party vendors should only be allowed to override existing blocks in core by plugging in their own UI and features.
@irishetcher
!important features
Unlock the powers of Tailwind CSS in WordPress, without leaving your website.
Quickly create a design system
Configure Tailwind CSS
Configure Tailwind CSS just like you would from your code editor, without leaving the dashboard.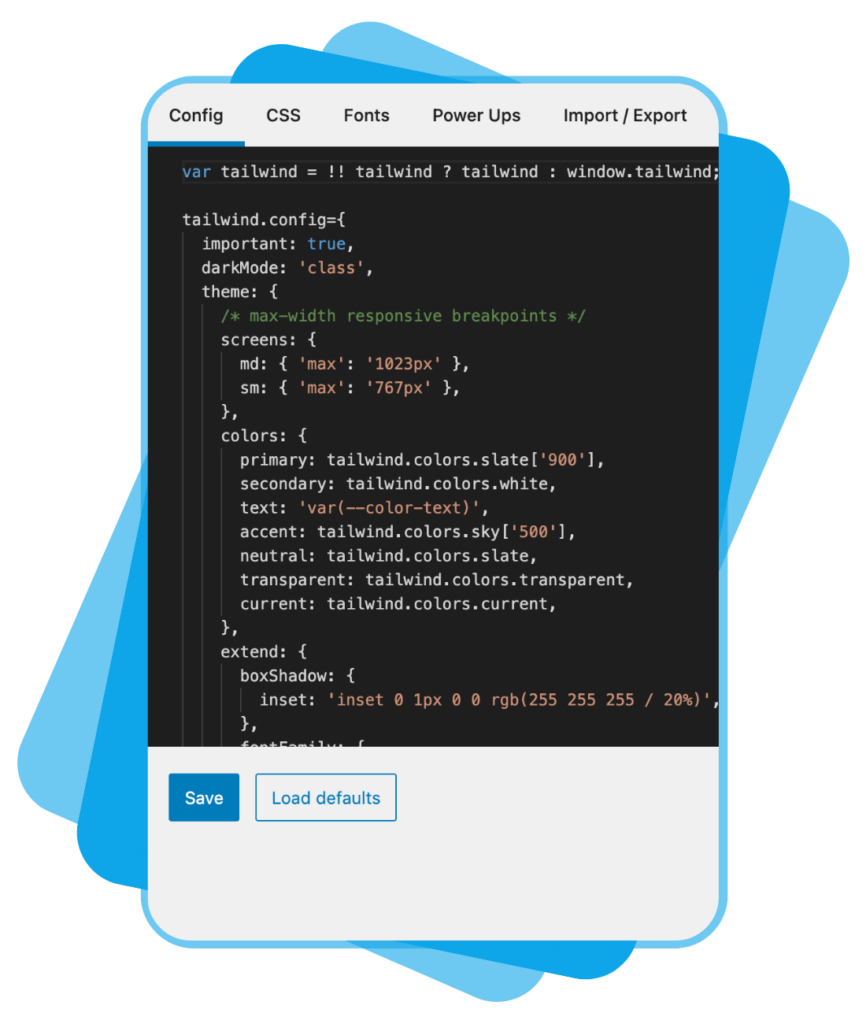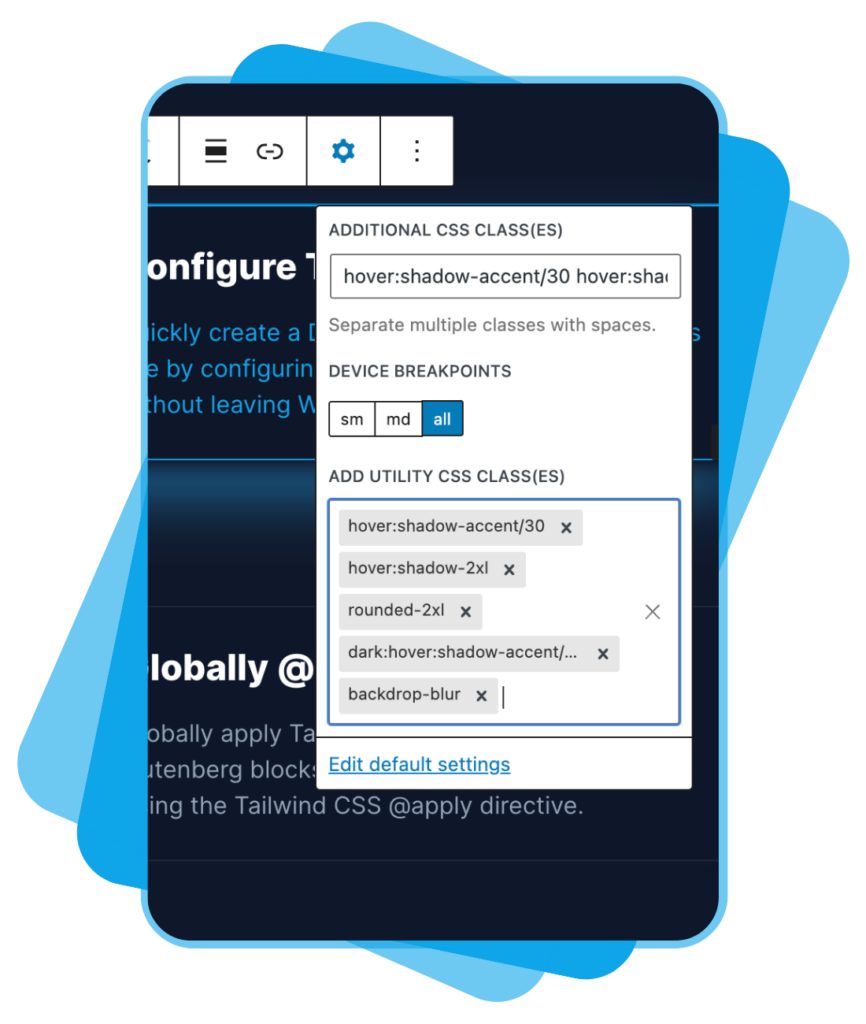 Effortlessly style every block
Add utility classes to blocks
Add ANY Tailwind CSS utility class to core WordPress blocks, plus any other block that supports adding CSS classes.
Responsive to the core
Design for every device
Add custom breakpoints ( sm, md, lg, xl, 2xl ) and responsive styles to all the core WordPress blocks, plus any block that supports adding CSS classes.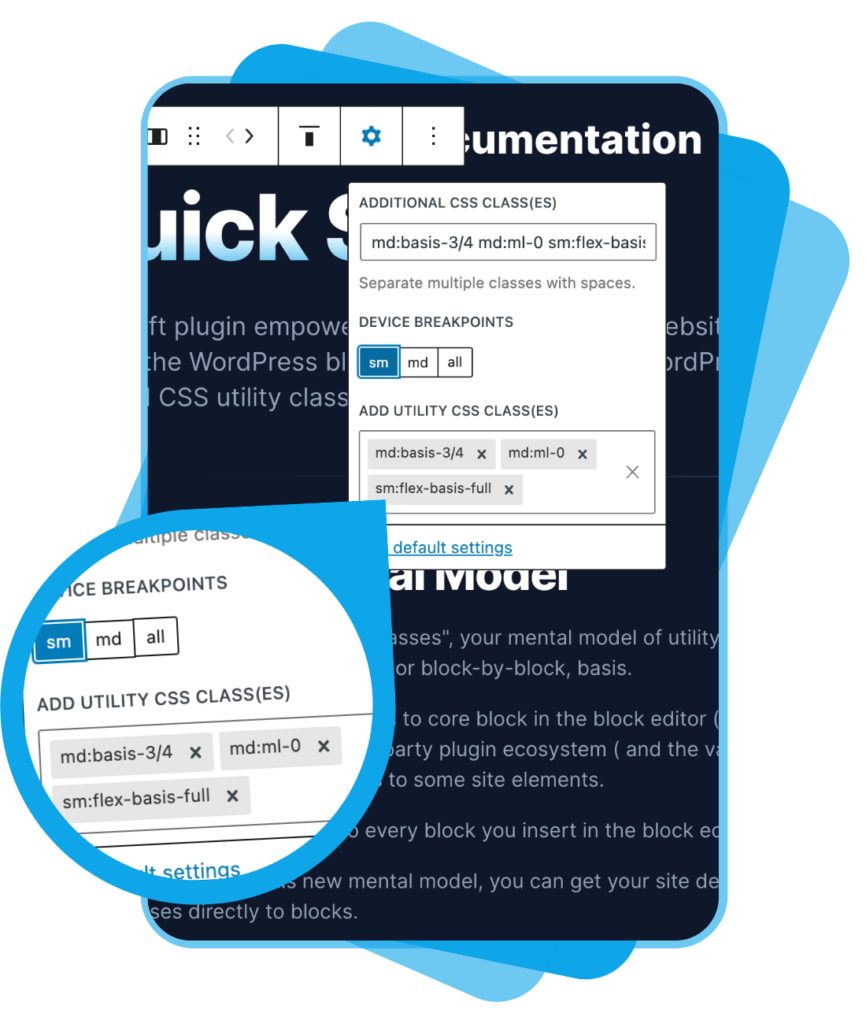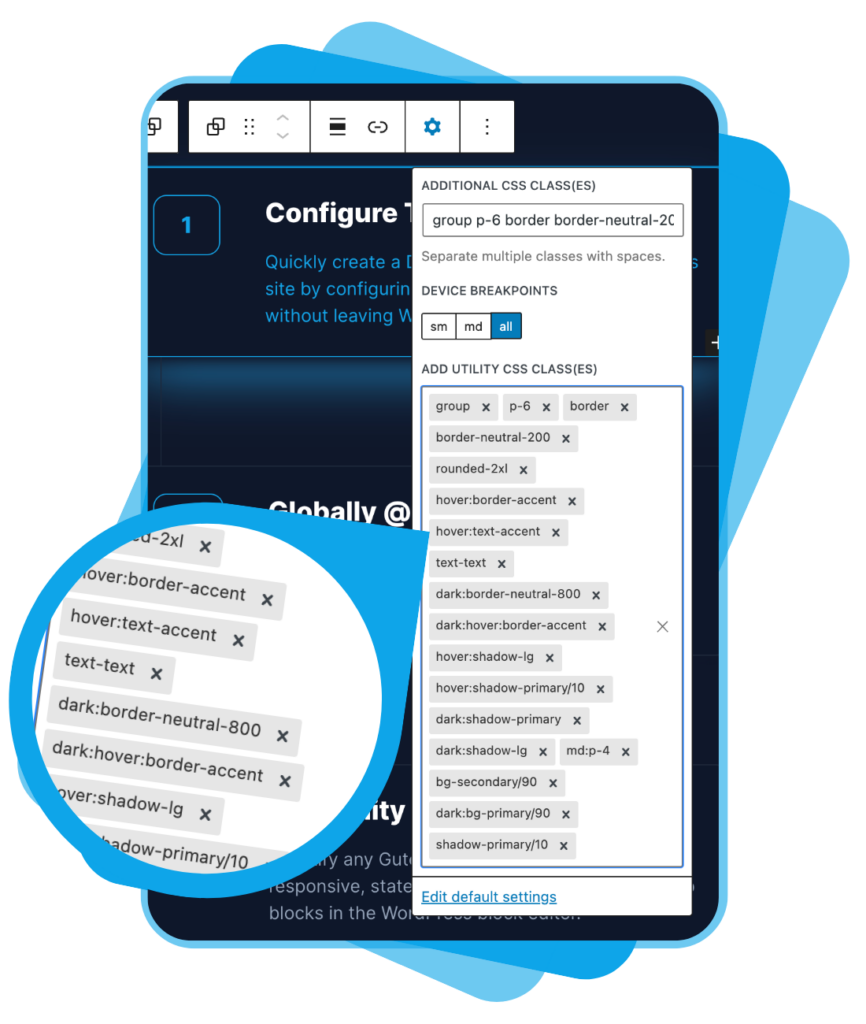 Use any state in the block editor
Add hover, focus, & every other state
Easily add styles, such as background & font colors, for ALL the states ( hover, focus, active, disabled, before, after dark, etc. ).
Blazing fast page loads
Purge unused CSS
Keep your CSS footprint small by purging any unused styles without leaving the dashboard.
But wait, there's more!
The simplicity of adding Tailwind CSS utility classes to WordPress is great, but don't we all want a little more control?
Use with any theme
While we do have a theme built specifically for Draft, Draft works flawlessly with any WordPress theme built for the block editor.
ALL the Google fonts
Effortlessly creating beautiful Typography is easy with ALL the Google fonts ( we use Bunny fonts so these are GDPR Compliant) baked into the Draft plugin.
Simple import/export
Supercharge your development workflow by effortlessly Importing & Exporting your Tailwind configuration between sites.
Add custom CSS
With a built in code editor you can easily Apply Tailwind CSS classes to any site element and add whatever custom CSS you need.
Plus powerful, power-ups!
Simple, yet powerful power-ups baked into the Draft plugin that enhance the WordPress block editor.
Group Block Link
Add a link to the core group block. This is one of our favorite power-ups and it makes it effortless to use the Tailwind CSS group utility class. See it in action in the how it works section above.
Gallery Carousel
Turn the core gallery block into a carousel with the flip of a toggle. No additional plugins required.
Archive Label Filter
Remove or replace archive title block labels such as 'Category:', 'Tag:', 'Taxonomy:', etc..'. Check out our block pattern library to see this in action in the archive title.
Dark Mode Toggle
Turn any core image block into a dark mode toggle button. Dark mode toggles anywhere = fun.
Meta Description Tag
Meta description tags are Critical for getting a perfect lighthouse score. SEO optimize pages and posts by adding meta description tags without adding a bloated SEO plugin.
Remove Core Block Patterns
Core block patterns are great, but sometimes it's nice to remove them altogether using this power-up.
More coming soon!
We're OBSESSED with building things for the block editor. Rest assured, we've got more exciting power-ups in the pipeline.
Go Pro
Unlimited Tailwind CSS powers in WordPress, teeny-tiny price tag.
Unlimited
$499/yr
$99/yr
until you cancel
First 100 customers get $99/yr pricing FOR-EV-ER, then Unlimited price increases to $499/yr.
Unlimited Site License
All Pro Features
1 Site
$49/yr
until you cancel
1 Site License
All Pro Features
25 Sites
$199/yr
until you cancel
25 Site License
All Pro Features
100 Sites
$299/yr
until you cancel
100 Site License
All Pro Features
Or
14 Day Money Back Guarantee