Mode
The Draft plugin ships with two modes, development & production mode (Purge CSS).
Toggle Modes
To toggle between modes, flip the toggle: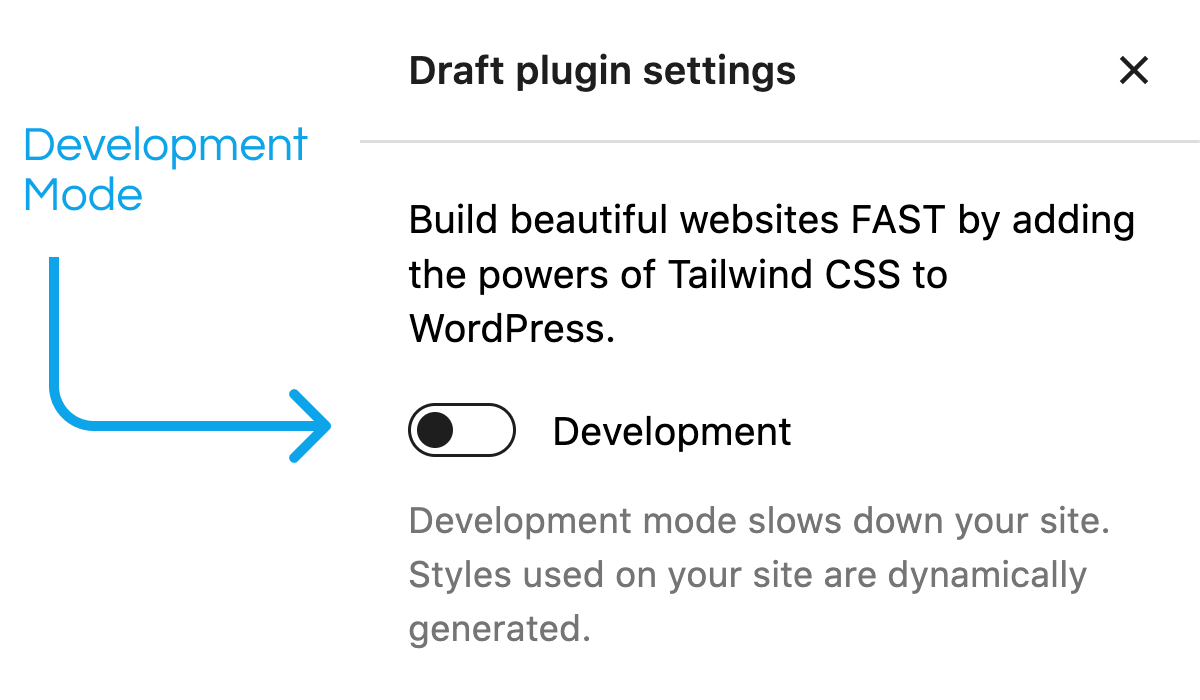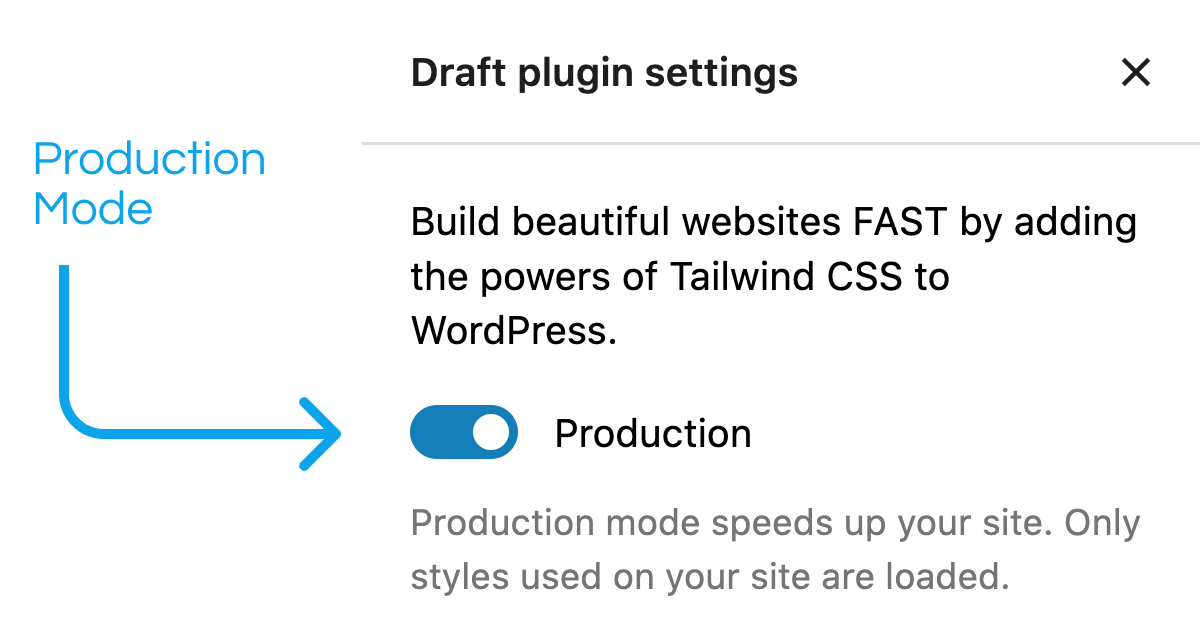 Development Mode
Development mode enables the utility class dropdown in both the toolbar ( click the gear icon ) and in the sidebar ( under 'Advanced' ) for all blocks that support adding class names: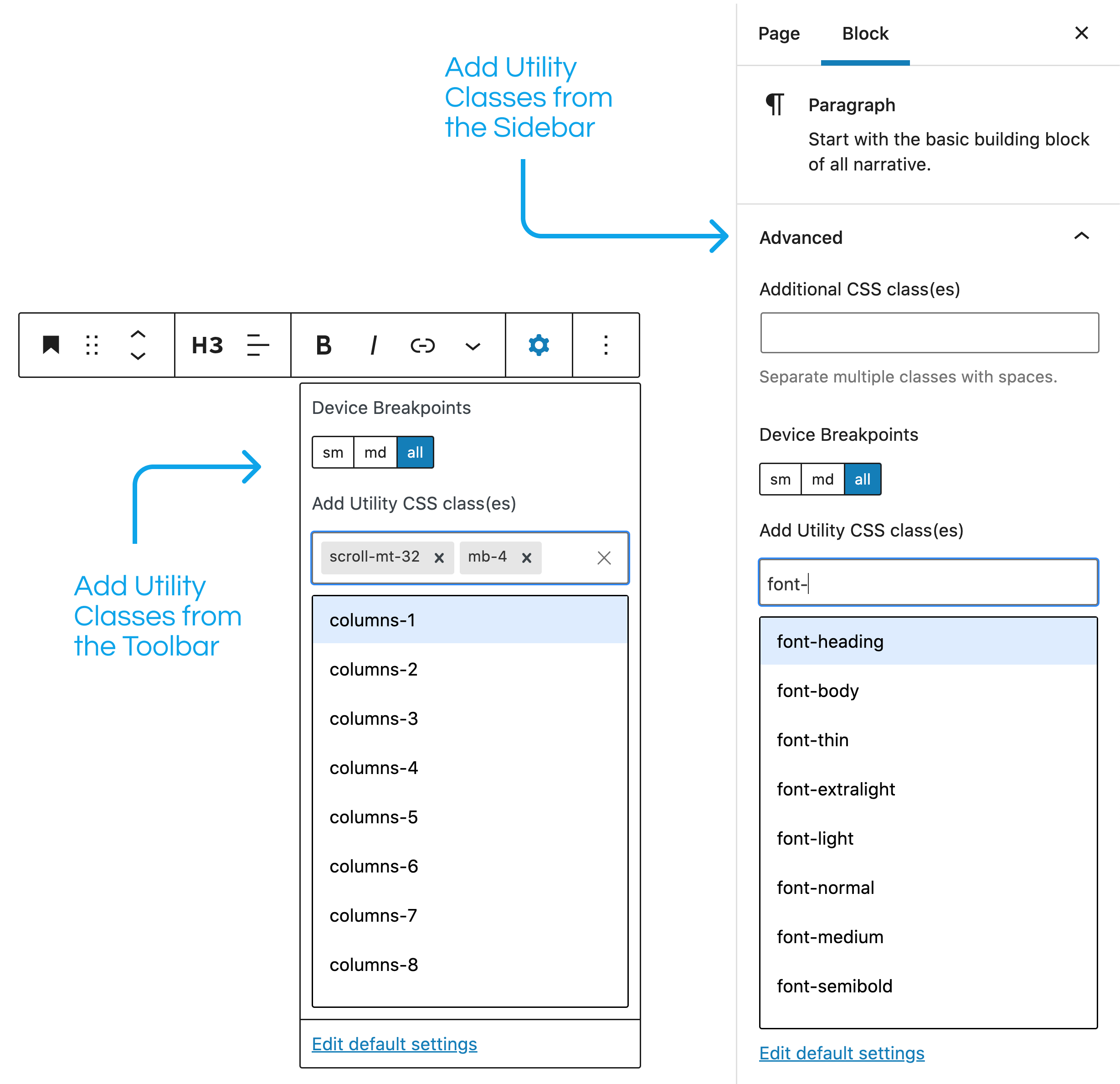 Production Mode (Purge CSS)
Switching to Production mode disables the utility class dropdown as well as the ability to change your Tailwind config or add custom CSS.
Production mode speeds up your site by purging unused CSS and only loading the styles that are being used on your site.